Tag: Interactive Digital Signage,LCD Signage board,Outdoor LCD panel, LCD Advertising Display Digital Kiosk
Why choose Interactive Digital Signage?
Engagement: 88% expect digital interaction.
Enjoyment: 78% Have had good automated experiences
Convenience: 61% are willing to shop at fully automated stores
Control: 52% prefer self-service checkout
Comfort: 52% say using tech at restaurants is important
How Interactive Digital bring impressive chances ?
Promote in-person retail purchases
Personalized Buying--Tailored content guided by data engages customers.
24% Higher sojourn time than online rich media
200% More engagement with Interactive Digital Signage than on top social networks.
200% Customers are 200% more likely to get Dessert when purchasing from a Signage
20%-30% Profits lift at quick-service restaurants.
Hassle-free Purchase A more convenient sales process means smoother transactions and increased spending.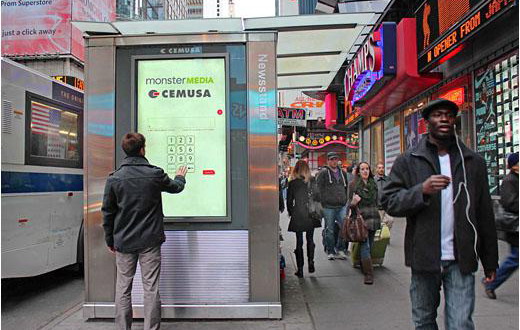 How Interactive Digital Signages Impact Your Business?
A Better Buying Experience Could Boost Your Bottom Line.
Increased profits and efficiency.
Save money—no printing ;
Save time with fast updates;
Capitalize on opportunities immediately;
Troubleshoot remotely:
Redirect Labor
Stronger Brand Loyalty
High-impact –-interactions;
Loyalty—through personalized experiences;
Added Value—with relevant info;
Capture—Data that enhances future interactions
Hummax your best choose to Interactive Digital Signage.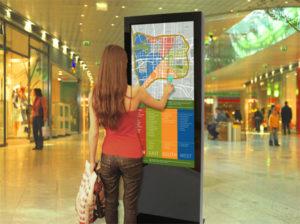 Hummax in Shenzhen,China, specialized in LCD Advertising Display Digital Kiosk for 10 years. And make efforts to develop the smart advertising screen market with the dedicated service through mutual communication and cooperation so as to achieve a win-win value.
Our products are characterized by high brightness( to 2000 nit), wide temperature range( -20~60℃) and enhanced rigid structure,and widely used in Industry, Transportation, Military, Health Care, Indoor and Outdoor Advertising Display, etc.
1. Provide structure and installation drawing according to customer request
2. One year free maintenance, life time maintenance
3. 7*24 hours response time
4. Provide necessary accessories with products
5. Free technical training
6. Regular telephone satisfaction return test
7. Software upgrade free of charge.